I, along with almost everyone else in the world, always vow to eat healthier as my New Year's resolution. Now that we are 8 days into 2014, I am ready for a little treat… so with my goal in mind, I set out to make a completely guilt free chocolate brownies that would satisfy my cravings! It took a couple tries to perfect the recipe but I think I finally got one that is moist and delicious.
Ingredients
1/2 frozen mashed banana
1 cup cashew butter (I made my own by blending cashews for approximately 10 minutes)
2 eggs
2 T. melted coconut oil
2 T. honey
1/4 cup coconut sugar (or more honey)
1 dropper full liquid stevia (or more honey)
2 t. vanilla extract
1/3 cup cocoa powder
1/2 t. baking soda
pinch of salt
optional for topping: dark chocolate chips
Directions
Preheat the over to 350F. Grease an 8×8 baking dish with coconut oil to ensure that the brownies do not stick. In a food processor, combine bananas, cashew butter and eggs until a smooth mixture is formed. Next add all remaining ingredients with the exception of chocolate chips. Process until a uniform batter is achieved. Transfer the mixture into your baking and sprinkle with chocolate chips (if you wish). Bake for approximately half an hour or until a toothpick comes out clean. Remove from the oven and allow 5 minutes to cool. This recipe is best cut into 16 pieces.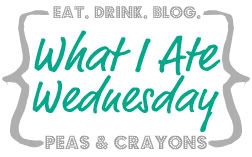 Happy baking friends!!